Locksmith Services
Residential Locksmith Services
Your sweet home is your true sanctuary, and you need a professional locksmith to make it stay that way, or if your residential security is compromised, to restore it to the comfortable state. You want only the best for your residence, and our team at Miami Locksmith is here to provide it every time. Call us whenever you need the best residential locksmith in Miami area!
Our services never fail to impress. Our team is well-trained, educated, as well as always ready to help you out. We have a team of certified locksmiths who will provide you with the best solutions. Our pricing is always comfortable, and we are always the fastest to get to you. You can contact us 24/7; we are patiently waiting for your call. Here are some of our residential locksmith services:
Lock replacement/lock repair/installation - Whatever type of lock you may need - whether it's a regular deadbolt lock, cabinet door lock, or a key-less door lock- we can change or fix it.
Lockout service - "I've got locked out of house! How fast can you arrive" We can arrive in 20 minutes or less, depending on your location in the Miami area. We do emergency lockouts quickly and without damaging your valuable property.
CCTV - If you need, or already have, a security system at your residence, we are here to do installations, repairs, and updates.
Rekey locks - Our locksmith will easily adjust your lock so it can be opened with a brand-new set of keys- without a lock change!
Commercial Locksmith Services
Commercial security is of the essence for anyone who is building their little or big business. Your company needs to be well-secured, but if you face any safety-related challenges, you need the right locksmith team to give you a hand. Our team of commercial locksmith technicians is here to cater to all your security needs!
Did you break a lock at the office or got locked out? Do you need a new surveillance system or an intercom? Is your safe lock malfunctioning? Whatever you might need, we can help you with it. We can handle the snags that require immediate intervention or offer cutting-edge security solutions to improve your property's safety further. Our work is always impeccable, yet our pricing is very comfortable. You can check the prices by filling out the cost estimate form. It's free of charge! Among many, we provide the following services:
Safe combination reset- Our technicians will easily reset your password get everything back to normal in a heartbeat.
High-security locks installation/repair/updates- Locks at the office are not your typical door locks. For any particular facility, you need a sturdier, more professional type of lock. We will maximize the security of your facility with the advanced locks- we can install, replace, or repair them.
Master lock installation- If your company has many offices, a master keying system might be an excellent solution for you. You will be able to manage different sections, as well as decrease the number of keys for the entire facility.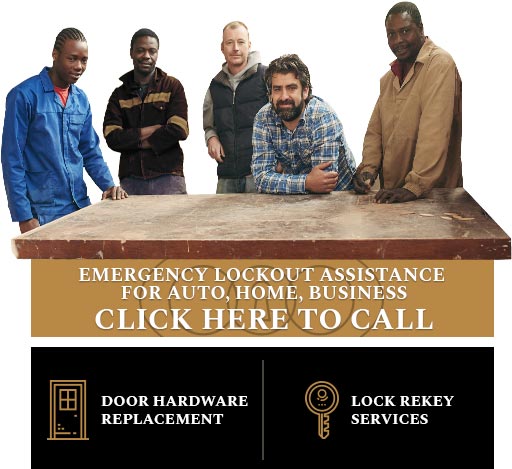 Car Locksmith Miami
The car lock-related issues can cost you time, patience, and sometimes even safety. Getting locked keys in car, broken ignition, lost transponder key, etc. are all nerve-wracking issues. Moreover, these situations can slow down your business day and decrease your overall productivity. Luckily, there is a great solution to your problems. Our team at Locksmith Miami is here to help you recover the security of your vehicle, whatever brand it is.
When you want to handle the safety-related issues on your vehicle, you want dependable locksmith technicians to turn to. Our team members are all fully insured, as well as licensed and bonded, which deserves everyone's trust. It's much easier to trust the certified professionals to deal with your lock. At Autotrust Locksmiths, we offer a variety of car locksmith services:
Auto lockout services - If you've got your keys stuck in car or a stuck car door that won't open for some reason, we are the ones to help you out. Our lockout service is speedy and efficient.
Car key cutting - "Are there any keys made near me?" We are the ones to manufacture new keys if you lost yours or need a spare.
Automotive lock change/repairing/installation - A car lock can be a tricky thing to handle, but our trained locksmiths can do anything. We will replace, fix, and install all types of auto locks.
Our car locksmith technicians are very quick to intervene, and our pricing is comfortable. Call us whenever you need us!
locksmith near me
It's relatively easy to do your research and calmly decide on some security updates for your property when you have all the time in the world. However, when you get into lock-related trouble that needs to be handled immediately, the stress levels substantially increase. If you get locked out of house, or if you lose your keys, there is no time to waste, and your nerves might also be on edge. That's why you need the best experts out there to solve the problem. Our team at Locksmith Miami is the best for the job!
We are always fast and reachable- Issues that involve locks and overall safety need to be addressed immediately. If you need a lock change after a burglary, you don't want to wait at all. Also, if you're locked out of your home and the stove is on you might as well start panicking right away since many things can go wrong. We will arrive to perform a lockout, lock change, or any other quick intervention in 20 minutes or even less. Our technicians are available every day of the week, non-stop.
Our pricing is fair- Locksmith pricing is what most people fear when it comes to emergency locksmith services. We are always affordable and will never take advantage of our clients in their time of need.
Our certified experts are always there to give you a hand in need. The best locksmiths in town are a phone call away for quick help. We are licensed, insured, low-priced, and always kind.
Do not wait- give us a call!786-706-6899