Rekey Service
Whether its a new house, apartment, or office or if you lost your keys or want to improve your property safety? We can change your locks to fit new keys, This technique is called "Rekeying" - Adjusting the tumblers in an existing lock so that only a new key can open it. and it's much more affordable than buying a new set of locks. We can rekey your lock and provide as many copies of the new keys as you need.
At Autotrust Locksmiths we can re-key your locks. You'll feel secure knowing that only you and the people you trust will have access to your home. Have you lost your keys? No problem! Re-keying means you get a totally new key for your existing locks. Miami Locksmith will install, replace and upgrade lock cylinders, locksets and deadbolt locks.
Master Keying
Think of how convenient it would be to have one key that opens all the locks in your home or business. It's usually possible to arrange for locks of the same manufacturer to be keyed alike. That means no more unwieldy clusters of keys you have to drag around-also your life becomes a little less cluttered.
Master keying makes it possible for two different and distinct keys to open the same lock.
Master keying can regulate access to specific zones while enabling one master key to access all zones.
Miami Locksmith can provide master keys for all buildings-office buildings, hospitals and residences-where compatible locks are found.
Now you can re-key your home, gate, garden shed, etc., with one key that opens them all!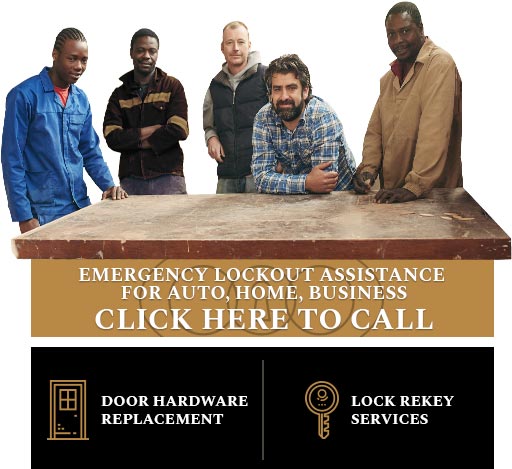 Remember:
When you re-key your locks, you begin a new cycle. You should be aware of the danger of your home or business keys falling into the wrong hands.
It's easy to duplicate standard keys. Any locksmith will do it with no questions asked. Even the serial number on your key can make its duplication possible.
Re-keying your locks will not solve future problems-it only restarts the cycle.
Avoid expensive and repetitive re-keying by being alert.
Evaluate your organizational needs in order to optimize the scope and flexibility of a new system.
If you need Rekey service in Miami? Give us a call at 786-706-6899 and we will be there to help you.